Choose the hair length that suit you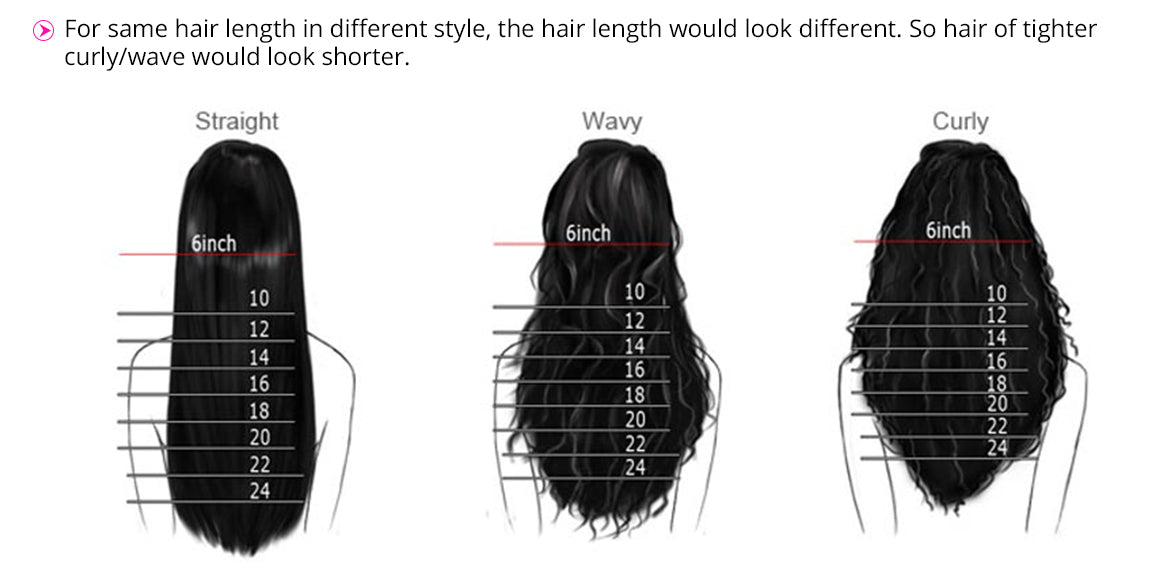 Can I dye/bleach my hair ?
YES, because aladye hair is virgin human hair, it can be bleached and dyed. We recommend taking your hair to a professional to avoid over-processing or coloring your hair which can result in shedding or dryness. Once the hair is dyed it is no longer considered " virgin hair"
Can Heat be applied to Aladye hair ?
YES, Aladye extensions are 100% virgin human hair and heat can be applied. The hair should be treated like your own so be sure to protect the hair from extensive heat with usage of heat protectants, etc. so that your hair maintain their luster.
Does the hair shed ?
The hair is not easy shed, however proper maintenance of the hair including usage of wide tooth combs is advised and will decrease the amount of shedding.
How many bundles do I need ? ( For hair weaves, not for wigs)
Keep in mind that the longer the bundles the samller the wefts. For lengths 20" and lower we recommend 3 bundles. For lengths over 20" we recommend 4 bundles for a fuller look.